Welcome to Cajun Cooking Recipes

Featured Recipes: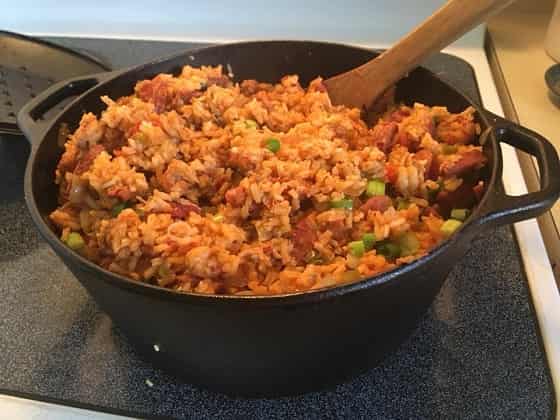 Mr. G. made this awesome jambalaya from peeled crawfish tails, Andouille sausage, Cajun seasonings, bloody mary mix and more. It filled up his cast iron pot!
These Camellia brand white beans and rice are filled with flavor! Made with white northern beans, sausage, creole seasonings and more. Served over rice. Cornbread is wonderful served with these beans.
This Cajun Blackened Catfish is perfectly seasoned and wonderful served with a delicious Creole Cream Sauce topping the fish. You can serve the sauce on the side if you wish.