Welcome to Cajun Cooking Recipes
Cajun recipes and Creole recipes are gaining in popularity, we have some of the most authentic Cajun recipes that are being enjoyed in Louisiana! Learn how to cook Cajun Appetizers, beef and pork, beverages, breads and rolls, casseroles recipes, and more!

The recipes in our authentic Cajun recipes and Creole recipes category includes everything from alligator to catfish, crawfish to gumbo, jambalaya, shrimp, red beans and rice and much more.
Featured Recipe: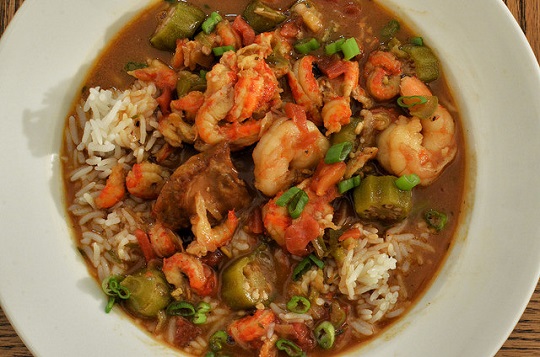 This Cajun gumbo is chock full of shrimp, crab, and other delicious ingredients. Serve over rice and you have a feast. Great with potato salad and cornbread on the side.