Battered Fried Shrimp
Battered Fried Shrimp, the batter used in this recipe is for making it crispy! Can also be used to make tasty onion rings.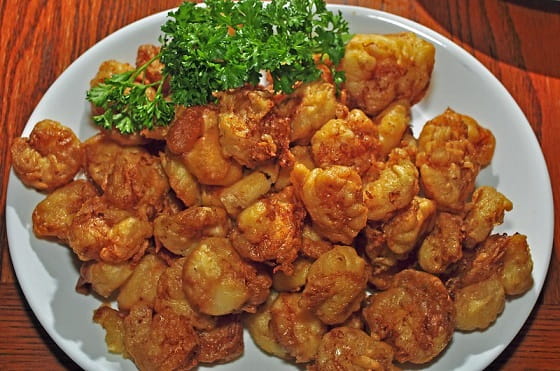 Ingredients:
Directions:
Combine all ingredients except shrimp. Beat well.

Dip shrimp into batter and deep fry at 375 degrees until golden brown.

Serves 6.
Cajun Recipes-Cajun and Creole Recipes