Pop Rouge Strawberry Float
Pop Rouge was a great strawberry soda back in the day! Can't hardly find it anymore but, you should be able to still find strawberry soda. Not quite the same but this recipe is cool, easy and delicious for your summer time drinks!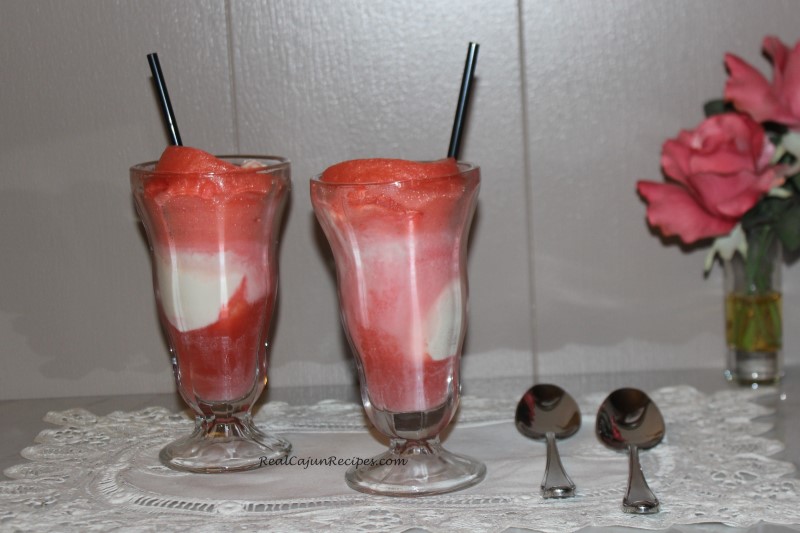 Ingredients:
Directions:
In a tall glass, put two scoops of vanilla ice cream. Pour the soda over the ice cream.
Grab a straw or two, a couple of spoons, a jukebox if you can and you can share it with someone if you really want to!
Recipe and photo courtesy of Real Cajun Recipes, used with permission.
More Drink Recipes