Cajun Cooking Recipes offers Cajun recipes, along with Creole and many other ethnic recipes. All recipes are totally FREE!

We started off concentrating on just Cajun cooking, but have now extended way beyond that particular cuisine. Browse our Cajun Recipes to see what all we have to offer, or check out all of our Recipe Listings.
Featured Recipe:
Cajun Crawfish Twice Baked Stuffed Potato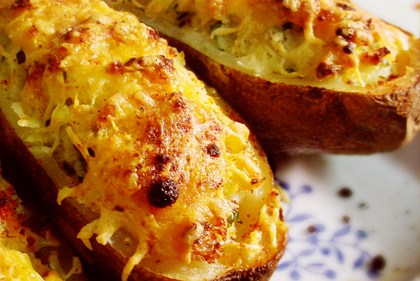 These Crawfish twice stuffed baked potatoes are filled with crawfish tailmeat, Cajun spices, and two types of cheese. The potatoes are first baked and then the inside is scooped out, and filled with a delicious crawfish mixture! Then baked again for about ten minutes.