Mama Jen's Crawfish Dipping Sauce
This delicious dip is perfect for dipping crawfish, shrimp, or most any type of fish or seafood. Can also be used to dip vegetables.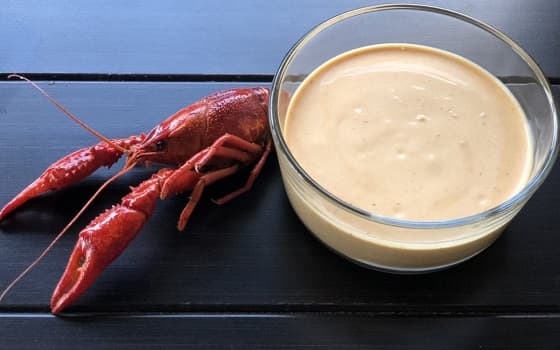 Ingredients:
1/2 cup mayonnaise

1/4 cup ketchup

1 tablespoon yellow mustard

1 tablespoon Slap Ya Mama Cajun Hot Sauce

1 teaspoon prepared horseradish

1 teaspoon minced garlic

2 teaspoons Worcestershire sauce

1 teaspoon Slap Ya Mama Original Blend Cajun Seasoning

1 tablespoon fresh lemon juice

1/2 teaspoon sugar



Directions:
In a medium bowl, combine mayonnaise and ketchup.

Add remaining ingredients, one at a time, and stir well.

Refrigerate for at least 1 hour before using.

Use dip for crawfish, or most any type of seafood or fish
Recipe and photo courtesy of Morgan Clay and Slap Ya Mama, used with permission.
Cajun Recipes Cajun and Creole Recipes