Cajun Fried Bluefish Steaks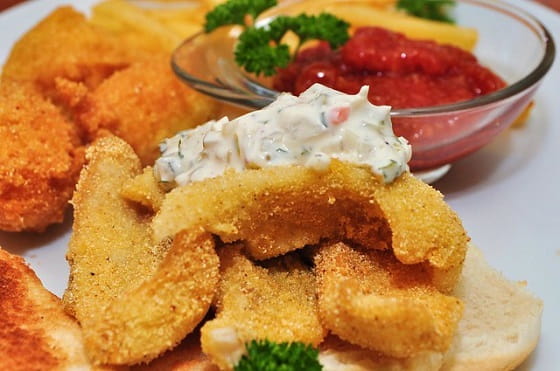 Ingredients:
4 medium Bluefish Steaks, rinsed in cold water and patted dry

2 Tbsp. Olive Oil

2 Tbsp. Cajun Seasoning, or to taste

2 Limes, cut into wedges

Salt and Black Pepper to taste

Hot Pepper Sauce to taste



Directions:
Brush Bluefish Steaks (or Fillets) with olive oil and sprinkle Cajun seasoning on both sides of each steak

Heat a heavy skillet over medium-high heat to very hot, add fish and cook (3-4 minutes per side) or until fish is opaque through.

Serve hot with lime wedges and hot pepper sauce to the side.
Serves 4
Recipe was posted at our old cooking blog.
Cajun Recipes-Cajun and Creole Recipes